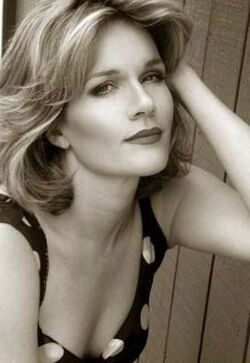 Catherine Dent, nicknamed Cat, was born 14 March 1965, Baton Rouge, Louisiana, USA.
A skilled actress who is able to move between vulnerable and hard as nails, she is perhaps best known for her role as Officer Danielle "Danny" Sofer in the television series The Shield.
She is married and has one child.
Filmography in Terminator franchise
External links
Ad blocker interference detected!
Wikia is a free-to-use site that makes money from advertising. We have a modified experience for viewers using ad blockers

Wikia is not accessible if you've made further modifications. Remove the custom ad blocker rule(s) and the page will load as expected.