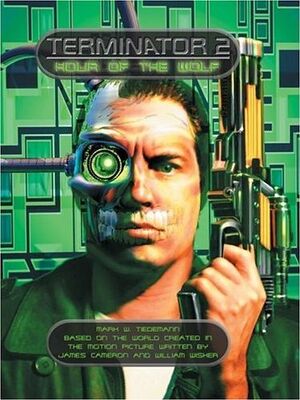 Terminator 2: Hour of The Wolf is a 2004 novel by Mark W. Tiedemann.
Product Description
A new threat has arrived from the future-but this time it's not after Sarah Connor and her son, John Connor! Still, the fate of humanity rests in their hands, and they find themselves in a race to stop a cyborg killing machine from murdering a man who doesn't even realize the important part he may play in the time before Judgment Day arrives![1]
Characters
References
Ad blocker interference detected!
Wikia is a free-to-use site that makes money from advertising. We have a modified experience for viewers using ad blockers

Wikia is not accessible if you've made further modifications. Remove the custom ad blocker rule(s) and the page will load as expected.