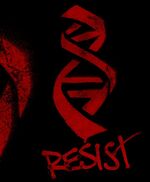 Maria Graber was a Captain in the Resistance. She was the leader of a squad of human survivors who developed a friendship and, later, a romantic relationship with a fellow soldier named Serena Burns. Unknown to Maria at the time, Serena was actually a new model Infiltrator known as a I-950.
Maria was eager to introduce Serena to her commanding officer John Connor — an act which would have resulted in Connor's death. They were about to meet him when, mysteriously, Serena disappeared due to having been recalled by Skynet.
Notes
Graber is one of the few openly gay/bisexual characters in the Terminator universe.
Appearance
Novels
Ad blocker interference detected!
Wikia is a free-to-use site that makes money from advertising. We have a modified experience for viewers using ad blockers

Wikia is not accessible if you've made further modifications. Remove the custom ad blocker rule(s) and the page will load as expected.