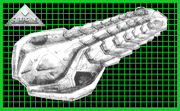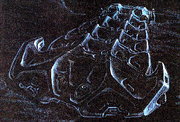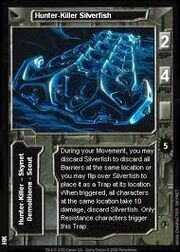 The HK-Silverfish is an attack vehicle used by Skynet during its war against the Resistance in the years following the Judgment Day.
The HK-Silverfish was a low height, segmented attack-drone that resembled it's namesake insect, the silverfish. Employed in battle, the Silverfish would crawl along the ground seeking human command posts. Its low height made it both hard to spot and also offered some protection from enemy fire. When the Silverfish encountered an enemy target, it would plow headlong into the target and explode.
Behind the Scenes
Appearances
Comics
Novels
Games
Ad blocker interference detected!
Wikia is a free-to-use site that makes money from advertising. We have a modified experience for viewers using ad blockers

Wikia is not accessible if you've made further modifications. Remove the custom ad blocker rule(s) and the page will load as expected.