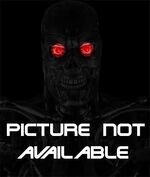 Stan Morski[1][2], a Porsche owner, was an acquaintance of Sarah Connor. He was supposed to have a date with Sarah on Friday, May 13, 1984, but he had to cancel the day of when something else came up. The two presumably never continued dating as Sarah went into hiding and fell in love with Reese.
Appearances
Behind the Scenes
References
Ad blocker interference detected!
Wikia is a free-to-use site that makes money from advertising. We have a modified experience for viewers using ad blockers

Wikia is not accessible if you've made further modifications. Remove the custom ad blocker rule(s) and the page will load as expected.