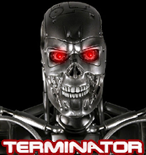 Tim Reese is the younger brother of Kyle Reese.
Tim, a 14 year-old Resistance fighter was separated from his brother when he was six and works hard to both stand away from and live up to his elder brother's legend serving with the Resistance cell "Synth Slashers".
Appearances
Ad blocker interference detected!
Wikia is a free-to-use site that makes money from advertising. We have a modified experience for viewers using ad blockers

Wikia is not accessible if you've made further modifications. Remove the custom ad blocker rule(s) and the page will load as expected.