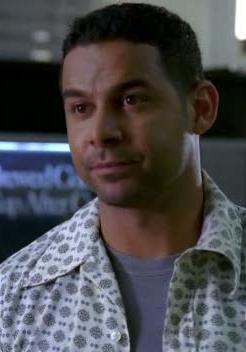 Trevor is the father of Kacy Cotton's child and briefly visited Cotton when she and Sarah Connor were in hospital, concerned about Cotton's pregnancy. He is a police detective with the Los Angeles Police Department.
After Jesse Flores killed Riley Dawson, Trevor was one of the police officers involved with the investigation. He told Kacy about it after wanting to visit his child. Kacy, in turn, told Sarah about it.
He and Kacy appeared to be on the verge of renewing their relationship.
Behind the Scenes
Appearances