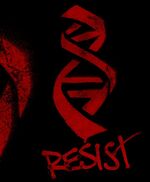 "Tricker" was a United States Governmental Liaison Officer to Cyberdyne Systems Corporation.
Fiction
T2: Infiltrator
Following the destruction of the Cyberdyne Laboratory by John and Sarah Connor with the assistance of Uncle Bob, the United States Government took a more active role in Cyberdyne's operations in order to better protect the government's interests.
Tricker was overly critical of Cyberdyne's administrators and their selection of Serena Burns to serve as Security Chief.
Appearances
Ad blocker interference detected!
Wikia is a free-to-use site that makes money from advertising. We have a modified experience for viewers using ad blockers

Wikia is not accessible if you've made further modifications. Remove the custom ad blocker rule(s) and the page will load as expected.