Ad blocker interference detected!
Wikia is a free-to-use site that makes money from advertising. We have a modified experience for viewers using ad blockers

Wikia is not accessible if you've made further modifications. Remove the custom ad blocker rule(s) and the page will load as expected.
There are more series of Terminator computers.Now there are more maps and areas and more terminator stories.CSI Miami is Elgin Airforce Base of Florida and the Florida Terminator computer that fought Grenada.Now they are terminator resistance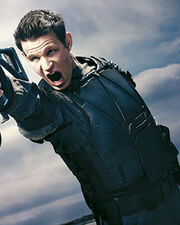 organizations and Skynet has bases as computer that fight humanity and its evolution processes government and militarily and in space.[WWW]
http://www.forces.gc.ca/site/pri/first-premier/bases/NorthBay-eng.asp
[WWW]
http://www.norad.mil/about/CANR.html
http://www.cbs.com/shows/csi_miami/
The Florida terminator computer covers up to Canada in territory and Eastern Seaboard.It has its technology displayed in CSI Miami.Airforce bases are computers and terminals and have terminators and soldiers.Skynet was not beaten for the resistance groups for each area lost to the computers.And resistance fight amongst themselves and are enemies.For a more terminator video games and movies and animated to show the story of Terminator and the Florida computer and its attack,machines,soldiers and technology and foes.Battles and history,timeline.Types of Terminator infiltrators.Terminator 5.Florida computer fights everywhere and has fronts towards the Caribbean and in the South.It is linked by a computer and sattelite.It is of the lower Eastern Seaboard.A base in many times has intelligence to having a terminal in charge.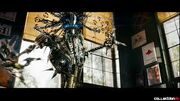 http://matrix.wikia.com/wiki/Agent_Smith
http://www.1af.acc.af.mil/